Destination Imagination (DI) is open to all students in K-8th grade. Each annual Destination Imagination season begins at the start of the school year when students form teams and select one of the season's challenges to solve together. The St. Paul Lutheran School teams typically meet for 1-2 hours a week beginning in October and prepare their solutions for one of the Wisconsin Regional Tournaments in early spring. The teams that receive the highest scores at Regionals go on to the statewide Affiliate Tournament in April, and the highest scoring Wisconsin teams are then selected to represent our great state at Global Finals—the world's largest celebration of creativity!
Learn more about Destination Imagination below or by visiting https://www.destinationimagination.org/.

We inspire young people to imagine and innovate today so they become the creative and collaborative leaders of tomorrow.
As parents and educators, our most important goal is to prepare our kids for the future. In Destination Imagination (DI), students work together in teams to solve open-ended STEAM challenges designed to teach the creative process. Why is that important?
The creative process is a step-by-step approach that helps students better understand problems and ask better questions, come up with solutions, learn from failure, and celebrate their achievements.
In going through this process, kids learn vital life and career skills—creative thinking, critical thinking, public speaking, and collaborative problem-solving—that help them feel empowered and set them up for success in their future.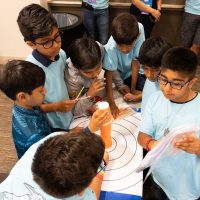 LEARNING
HOLISTICALLY
Academic subjects infused with creative expression ignite learning for all.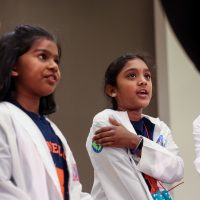 LOOKING
AHEAD
Students are prepared for the agile and project-based workplaces of the future.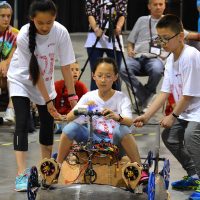 DRIVING
INNOVATION
The creative process and competition unite to push students out of their comfort zones.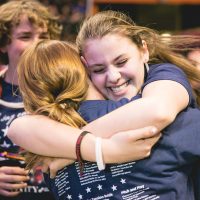 GETTING
EMOTIONAL
Students develop social-emotional skills such as self-confidence, empathy, and resilience.